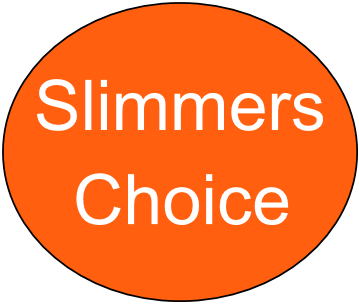 The following recipe are Slimmers-friendly and works well on all our blends.
SERVES 4-6
PREPARATION TIME: 10 TO 15 MINUTES
COOKING TIME: 30 MINUTES TO 1 HOUR

YOUR SHOPPING LIST
• 1 PACK OF SPICE DEVILS BLEND
• 500GMS CHICKEN, BITE-SIZED CHUNKS (OTHER MEATS OPTIONAL)
• 5 REGULAR POTATOES (CUT IN 4 OR 8)
• 2 HANDFUL FRESH OR FROZEN GARDEN PEAS,SOAKED IN BOILING WATER (OPTIONAL)
• 1 ONION (FINELY CHOPPED OR DICED)
• 1 TIN (400G) OR 5 FRESH CHOPPED TOMATOES (SMOOTHLY BLENDED)
• 1 TBSP OF TOMATO PASTE/PURÉE (OPTIONAL)
• 1 - 2 TBSP HONEY (OPTIONAL)
• 1 TIN COCONUT MILK LIGHT (400ML) OR FAT-FREE YOGURT
• A SMALL BUNCH OF FRESH CORIANDER (FINELY CHOPPED)
• 400GMS OF ANY OTHER VEGETABLES (OPTIONAL)

HOW TO COOK
- SPRAY OLIVE OIL IN A HEAVY-BASE SAUCEPAN, HEAT TO MEDIUM AND SWEAT ONIONS
- ADD TOMATO BLEND AND TOMATO PURÉE, COMBINE WELL. BRING TO THE BOIL, STIRRING OCCASIONALLY, UNTIL A LIGHT PASTE
- ADD ANY SPICE DEVILS BLEND AND STIR
- ADD COCONUT MILK LIGHT OR FAT-FREE YOGURT
- ADD 1 OR 2 TBSP OF HONEY (OPTIONAL), POTATOES AND OTHER OPTIONAL VEGETABLES. MIX WELL AND LEAVE FOR 10 MINUTES
- ADD THE CHICKEN (OR MEAT), SALT TO TASTE AND LEAVE TO SIMMER UNTIL BOTH THE CHICKEN (OR MEAT) AND POTATOES ARE WELL COOKED
- ONCE HAPPY WITH CONSISTENCY, ADD GARDEN PEAS AND COVER PAN. LEAVE FOR 2 MINUTES
- WHEN READY, GARNISH WITH CORIANDER AND SERVE.

*** ADD THE CHILI GRADUALLY TO THE POT MIDWAY THROUGH COOKING, OR ALTERNATIVELY, ONLY SPRINKLE THE CHILI ONTO THE DISHES OF THOSE WHO LIKE IT HOT.

WANT YOUR CURRY WITH A TWIST?
SIMPLY ADD 400GMS TIN OF CHICK PEAS OR LENTILS OR BUTTER BEANS WHEN ADDING YOUR CHICKEN/MEAT.

SERVING SUGGESTIONS:
BOILED BASMATI RICE, COUSCOUS, NAAN BREAD, OR A SIDE OF YOUR CHOICE. ENJOY... BON APPÉTIT!

NOTES: FREE FROM ADDED SALT, SUGAR OR ARTIFICIAL AGENTS.
THE CHICKEN CAN BE REPLACED BY 500GMS BEEF OR 500GMS LAMB OR A MIXTURE OF VEGETABLES FOR A VEGAN/VEGETARIAN OPTION, IF YOU SO WISH. MAKE SURE THAT ANY RED MEAT IS PRE-COOKED.